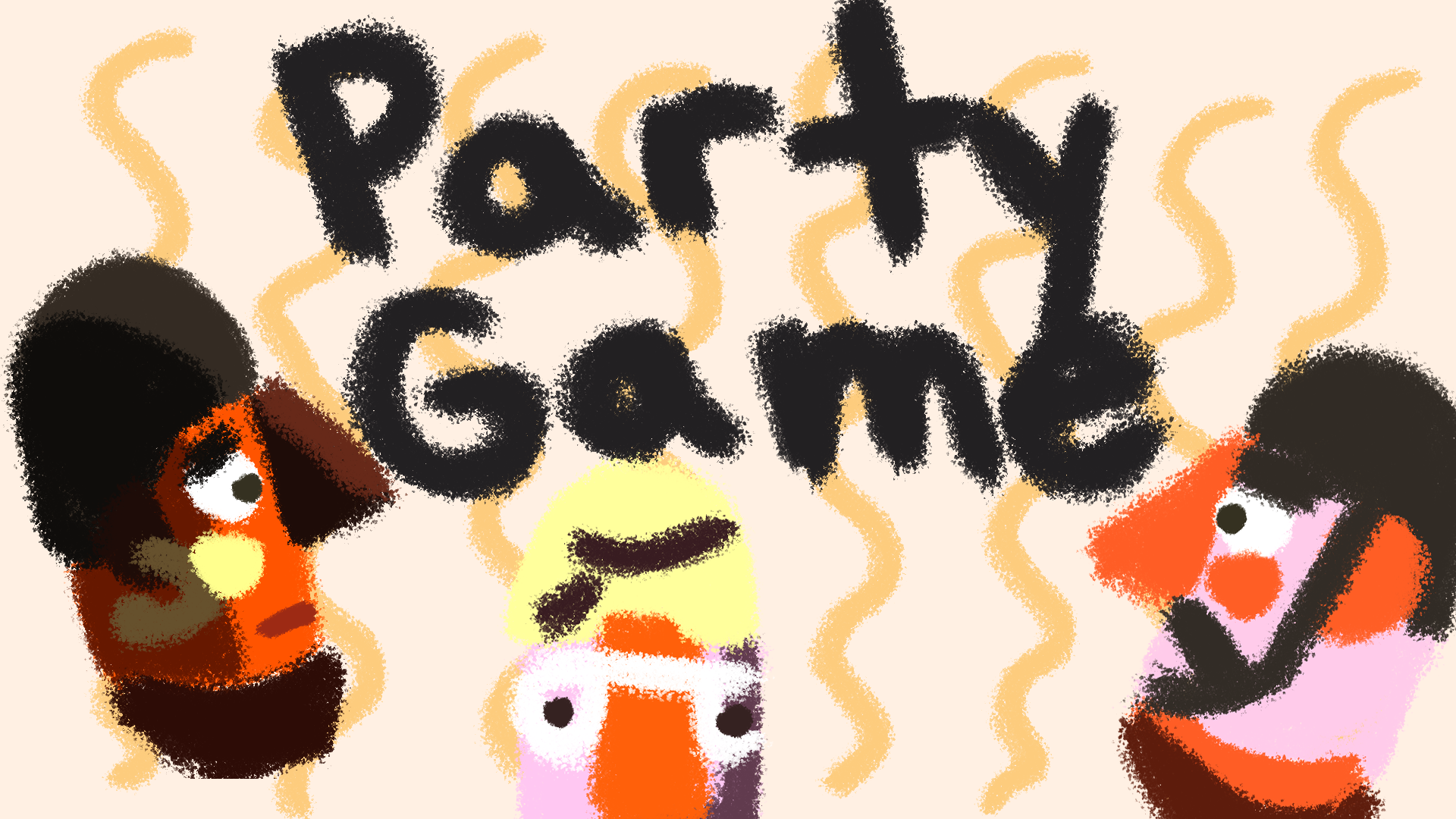 party game
A downloadable game for Windows, macOS, and Linux
!!! Winner of the 2020 McKinney Writing Contest for Electronic Mixed Media Using Language !!!
I made this game for Emma for Valentines Day in ~2 days. They are such a good listener, even if it is listening to my really dumb bits, so this game is for them.
You are at a party and you get to go around and listen to all of the conversations that are going on! Make your own conversation sets to populate what the party goers are talking about, or use conversation sets that others have uploaded online! People say whack things at parties, and you can now be a part of it!
Controls: click on anyone's head to view the party through their eyes.
Music - Breaking Ground by Daniel Koestner - I do not own this song, so please let me know if I am doing something harmful!
Color Inspiration - I am not really great with color theory yet, so I used @rymakes art as inspiration. Here is the specific pic I used :) go follow them!
Thank you Nate for recording the little murmuring noises, it was super fun
I did all of the code, 2D art, animation, modeling (lol first time modeling), and conversation sounds.
A large part of the game is writing your OWN conversation sets if you would like! A conversation set is just a list of conversations that the people in the game will use to talk. If you write some of your own conversations, they will appear in the game, so maybe add some conversations that you've overheard/been a part of that you'd like to recreate. I also encourage you to upload any of your conversation sets here, and you can also download other people's sets! have fun :^)
if it says that you can't open it because I'm an unidentified developer go into System Preferences -> Security -> General and select "Open Anyway" at the bottom :)
-simon
Download
Click download now to get access to the following files:
party game linux :^O
452 MB
party game mac >:^)
452 MB
party game windows :^)
39 MB